Harmon Meldrim, PhD, LCSW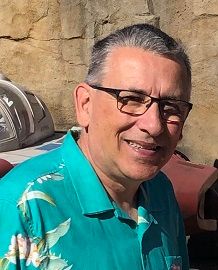 Dr. Mel is a Licensed Clinical Social Worker in Florida and is now providing counseling services to clients of all ages, through Lutheran Counseling Services, at Hope Lutheran Church in The Villages. Dr. Mel began his career as a commissioned officer with the US Air Force, first as a Registered Nurse and for the next 16 years as a Clinical Social Worker.   He worked in a variety of settings with military members and their families, including substance abuse treatment, mental health, child welfare and community based family education services.
Dr. Mel was on active duty with the US Air Force for 21 years. Upon his retirement he began his academic career teaching Social Work at Roberts Wesleyan College, a Christian college in Rochester, New York, where he has taught graduate students for the past 22 years.  In 2019 Dr. Mel started teaching online, allowing him the flexibility to move to The Villages, Florida, with his wife, Valerie, while continuing to teach full time.  He has worked extensively with children whose parents are divorced or separated, as well as in international adoption. 
Dr. Mel's PhD is in Child and Family Studies from Syracuse University.  He holds a Master's Degree in Social Work from St. Louis University and a Master's Degree in Counseling from St. Lawrence University.