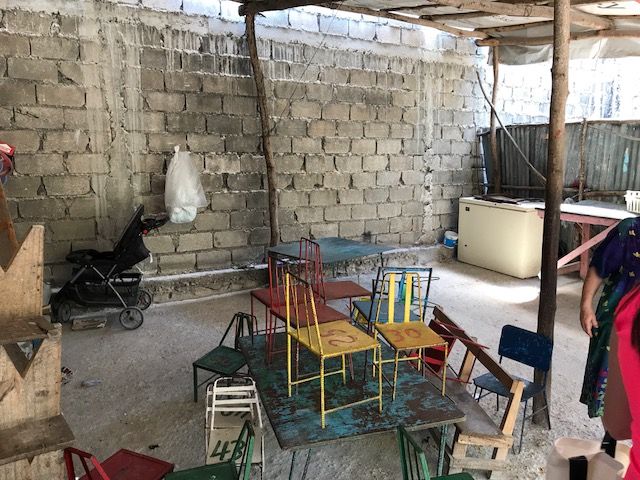 A few months ago, I was asked to accompany a group of teachers to Haiti in order to provide workshops on Crisis Management and Understanding Stress at a Conference for Christian School Teachers. I have to admit that when I was originally asked I looked for reasons why I couldn't go, rather than being open to allowing the process to define how I might be used to help those in need.
I had worked in Haiti before following the earthquake a few years ago and understand the pressing needs there. Maybe I felt ill-prepared to counsel those living in Haiti on Crisis Management and Stress, knowing how very different their stressors are from ours. Not to mention, not one of the attendees spoke English, and we would be completely dependent on translators in the work that we would do.
I want you all to know how grateful and honored I am to have been asked to be part of this team and experience. There were 15 on our team from Florida and 55 teachers from Haiti who traveled to the conference in Port Au Prince. So often we commented on the fact that Haiti is a country of contrasts – very poor housing and infrastructure by our standards, and yet the people dress well, are intelligent, faithful, kind and resourceful. There are potholed roads, much trash in the streets, roads jammed with traffic; poverty is very evident. And yet the landscape, countryside and sunsets are beautiful.
The contrasts of Haiti are a powerful reminder of the contrasts of life in this imperfect world, wherever one lives, and how the grace of God leverages and even empowers those contrasts to ignite hope, promise and renewal. That's what has been rolling around in my mind and heart since I returned to my family and friends and our work at LCS. So many who we serve live in the contrasts of life, and we are given the opportunity to walk with them as they find hope, renewal and new direction. Recently our Haiti team received the news that teachers who attended the conference are sharing their experiences and learnings from the conference with others around them in their schools and community. And again the contrasts – in the midst of pain, suffering, poverty and despair, hope, renewal and caring communities appear by God's grace.
— Dr. Rick Armstrong