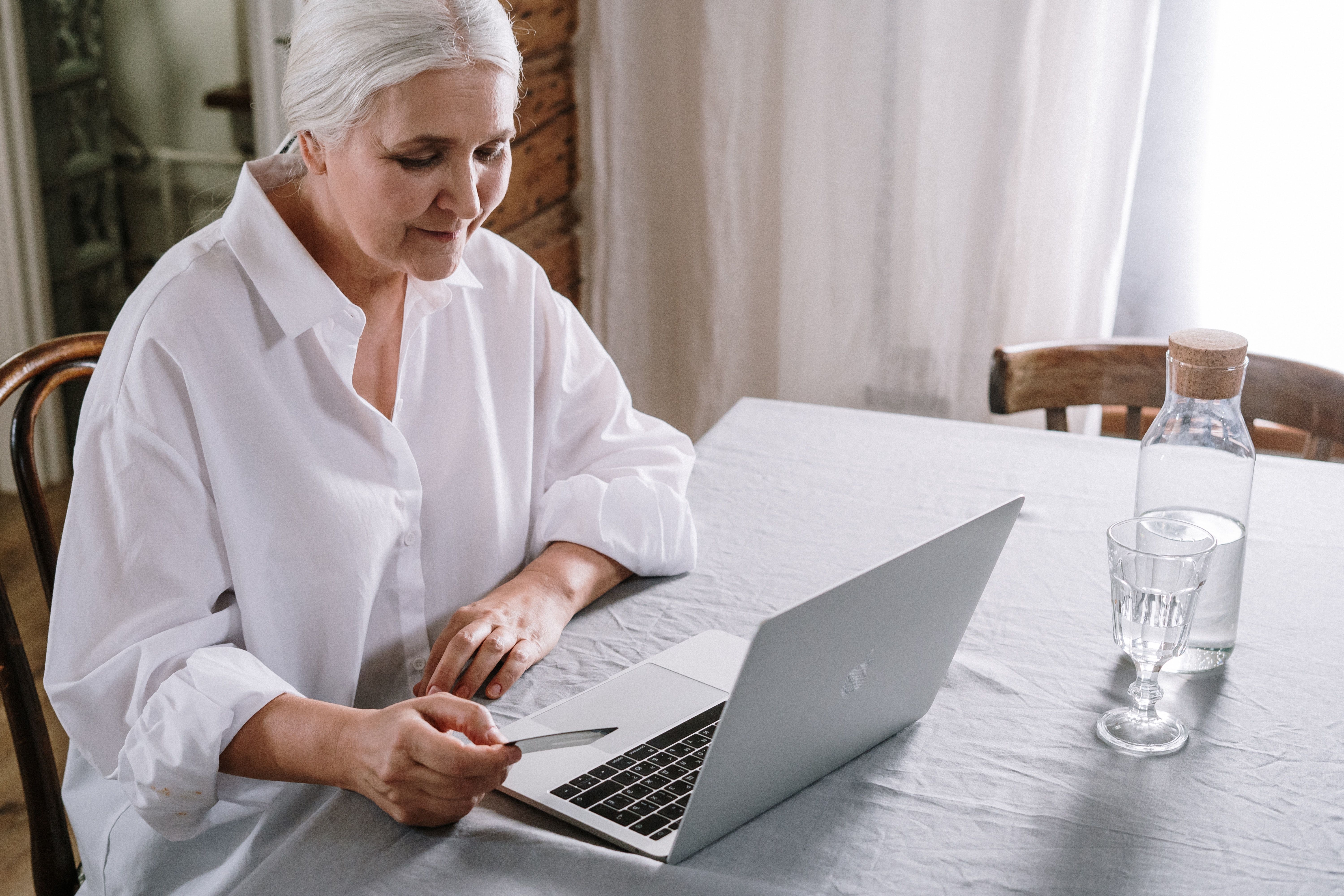 As we age it is common to have increased feelings of sadness due to loss of loved ones, medical health concerns, financial difficulties, fear of diminishing independence, or other anxiety surrounding aging well.  Lutheran Counseling Services is here to help with a program dedicated to meeting the mental health needs of the older adult population. 
Aging Well and Creating Connections: Older Adult Ministry
The Aging Well program works to build safe places for aging adults to address issues unique to their life stage in communities they already live in. We do this by partnering with independent senior living facilities to provide counselors who support residents, families, and staff on-site in safe confidential spaces. Serving the community where older adults live allows the Aging Well program the opportunity to reduce stigma around mental health as counselors become a part of the community and are seen as a resource. It also helps break down barriers to care that many older adults face such as cost prohibitions and lack of transportation. 
Counselors are on-site weekly and can provide the following services: 
Individual and Family Counseling
Counseling sessions provide opportunities to explore emotions, practice communication skills, and work through problems in a safe, non-judgmental environment. 
Support and Wellness Groups
Counselors help facilitate deeper connections in group settings. Groups allow residents to connect on similar areas of concern such as grief, caregiving, or life-stage issues. 
Wellness Educational Workshops
LCS staff provide on-site education workshops to help provide skills and resources for residents, caregivers, and staff around mental health concerns in the older adult population. 
Community Resource Events
The staff at LCS works with community partners to facilitate community resources on-site for residents. 
We Care About the Needs of Older Adults
This ministry was started over a decade ago thanks to the efforts of Angie Majors and has grown and evolved since her time with LCS. We understand many of the challenges that face the aging population due to our time working with older adults such as: 
Grief & Bereavement
Loneliness & Isolation
Anxiety & Depression
Adjusting to Retirement & Aging
Emotional & Psychological Effects of Chronic Illness
Caregiver Burnout
Adjusting to New Living Arrangements (such as moving to assisted living)
If you would like to learn more about the services we provide in this program or want to become a partnering facility, please contact Diana@lcsfl.com for more information.
COVID Response
The older adult population was hit hard throughout the pandemic and has experienced more isolation, depression, loneliness, and higher anxiety as a result. LCS has been on the frontline and has been able to maintain and increase services to the older adult population during this time by providing telehealth sessions and establishing a free on-call line. 
To continue to help provide support to Older Adults and their mental health needs due to the effects of the COVID-19 crisis, please consider donating.
A COPY OF THE OFFICIAL REGISTRATION AND FINANCIAL INFORMATION FOR LUTHERAN COUNSELING SERVICES, A FLORIDA BASED NONPROFIT CORPORATION (REGISTRATION NUMBER 25952933) MAY BE OBTAINED FROM THE DIVISION OF CONSUMER SERVICES BY CALLING TOLL FREE 1-800-HELP-FLA (435-4352) WITHIN THE STATE OR VISITING THEIR WEBSITE FRESHFROMFLORIDA.COM REGISTRATION DOES NOT IMPLY ENDORSEMENT, APPROVAL OR RECOMMENDATION BY THE STATE.