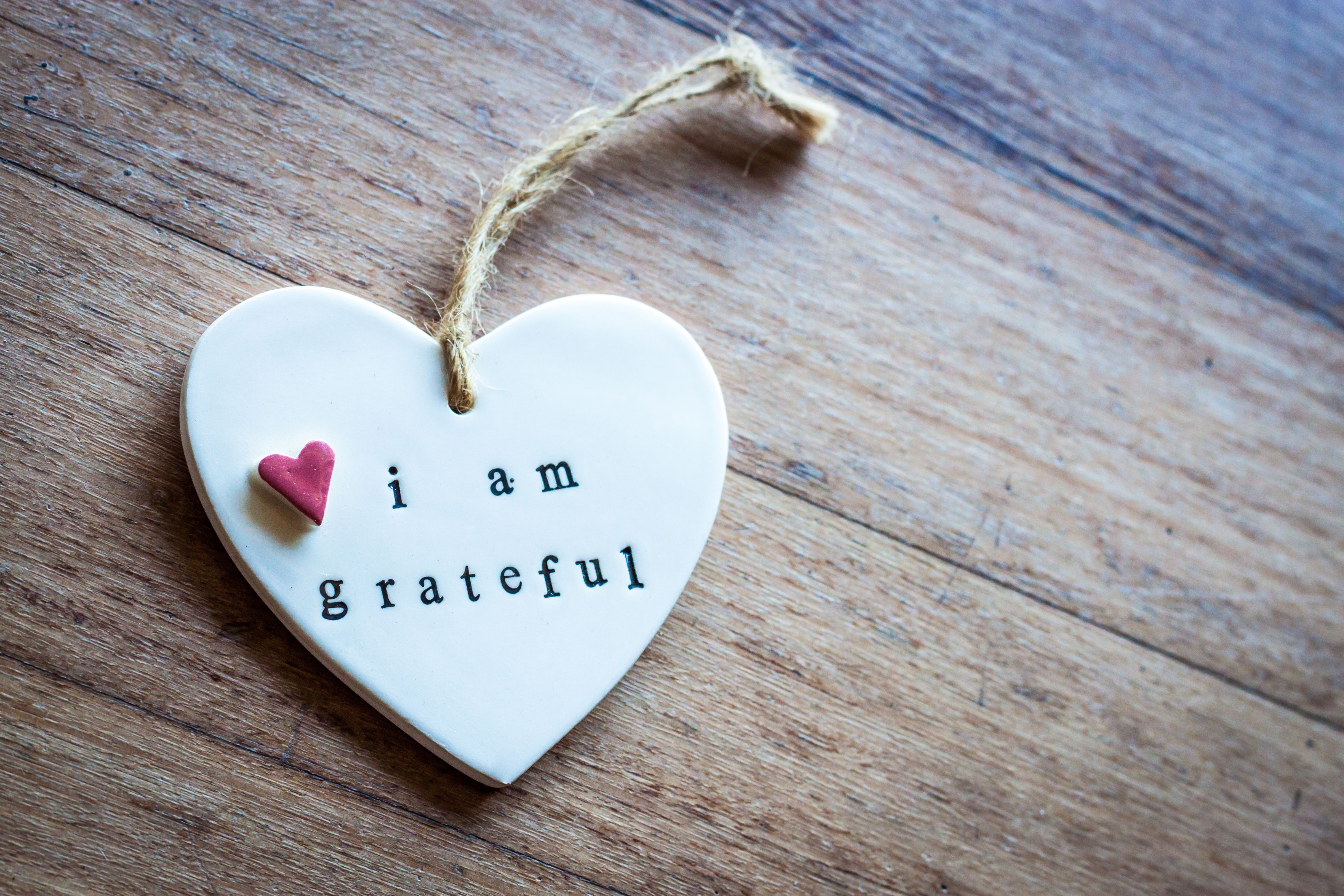 Give Thanks in All Circumstances

Man, I wish I could do this, always! It's so hard....I mean it's not hard this month, but the rest of the time it just feels difficult to do.

Sometimes I am so overcome by the little things in life - like a red light lasting too long, a child trying to learn to tie her shoes when we are running late to school, a stain on my favorite shirt, or breaking one of my favorite wine glasses in the kitchen. These things are trivial, but in the moment they feel all-consuming.

Over the last couple of months, I have started a Bullet Journal. If you don't know what this is, just google it. Your eyes will be opened to a whole new world. One of my priorities in my bullet journal is to keep a gratitude list...to stop each morning and just jot down a couple things I am thankful for in that moment. Since I normally do this practice in the morning, I will often write about my nice cup of cold brew coffee or the beautiful sunrise out my backdoor (Florida does have its perks). Other days I am able to reflect on what has gone on in the last 24 hours and see God's hand weaving through the little things in my life.

Starting your day off being grateful has a large impact on your attitude, and that attitude change will follow you for the rest of the day.

1 Thessalonians 5:18 reminds us to "give thanks in all circumstances." For me this is a change of attitude that lasts beyond this month of thankfulness. To me, it means taking a deep breath and being grateful that my child wants to learn to tie her shoes. It also means that while I am sweeping up the broken wine glass on the floor, I can reflect on the thoughtfulness of my husband finding a glass with my favorite football team on it and be thankful that he thinks of me.

So, I want to put a challenge before you, to give pause, to seek a change of attitude that encourages you to "give thanks in all circumstances." And because I believe practicing gratitude should last beyond the month of November, I want to check in with you to see how you're doing. On the 18th of each month for the next year, let's check-in, about our attitude, about how we are pushing to give thanks in all circumstances.
For the next 12 months, on the 18th of each month, I will hold a Facebook Live conversation on the Lutheran Counseling Services page - so make sure to Like our FB page. In our conversations, I will share the little things I am giving thanks for and ask that you share your words of gratitude. Let's allow this season of Thankfulness to reach into our hearts and change our attitudes.

Join me in this challenge.......maybe even start a gratitude list of your own. Let's see where God leads us in this new year.