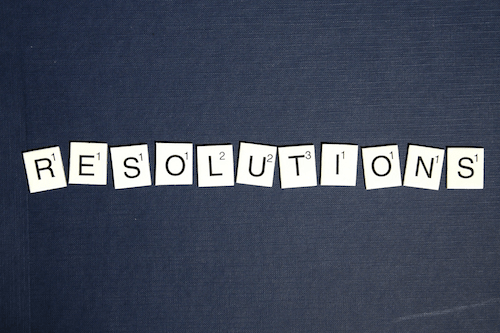 "At His Feet" is a phrase that has been running through my head a lot in the last couple of weeks. My New Year's resolution is to spend more time at his feet. Learning, growing, being in his presence. The idea of being at somebody's feet creates an interesting visual. At your feet, people listen, they learn from you. One devotion told me recently, "be so close to Jesus that you can feel the dust off of his feet."

Who have you been that close to in your life? Whose dust have you experienced? I don't know about you, but there are not that many people in my experience that I have been that close to you. God calls us to spend time at his feet, to be that close to his presence each day.

New Year's resolutions take on many different looks. Gyms are full right now with people trying to better their bodies. Our offices are getting more phone calls than usual as people are giving more attention to their mental health. I would challenge you in this new year to spend more time at his feet. To be in such a close relationship with your Lord and Savior that you experience the dust he kicks up every day.

For me, it has been hard to commit to spending that time at his feet every day. A year ago, I made a commitment with a friend to be held accountable to that time with God. That accountability between my friend and me is something I treasure so much. Not only do I share with her moments of joy, pain and wrestling with God, I also see her grow in her faith and her relationship with her Lord and Savior -- and that it encourages me to spend those moments at his feet each morning.

So, I encourage you in this new year… to be at his feet. To spend that time experiencing the dust of Jesus, soaking in everything that he is pouring into you, taking time to pause, pausing to center yourself. If that's a difficult practice to get started, then take a chance, ask a friend to hold you accountable. The space at Jesus' feet is beautiful, a treasured place, a place where I find peace and comfort, and a place my heart so much wants you to experience as well.