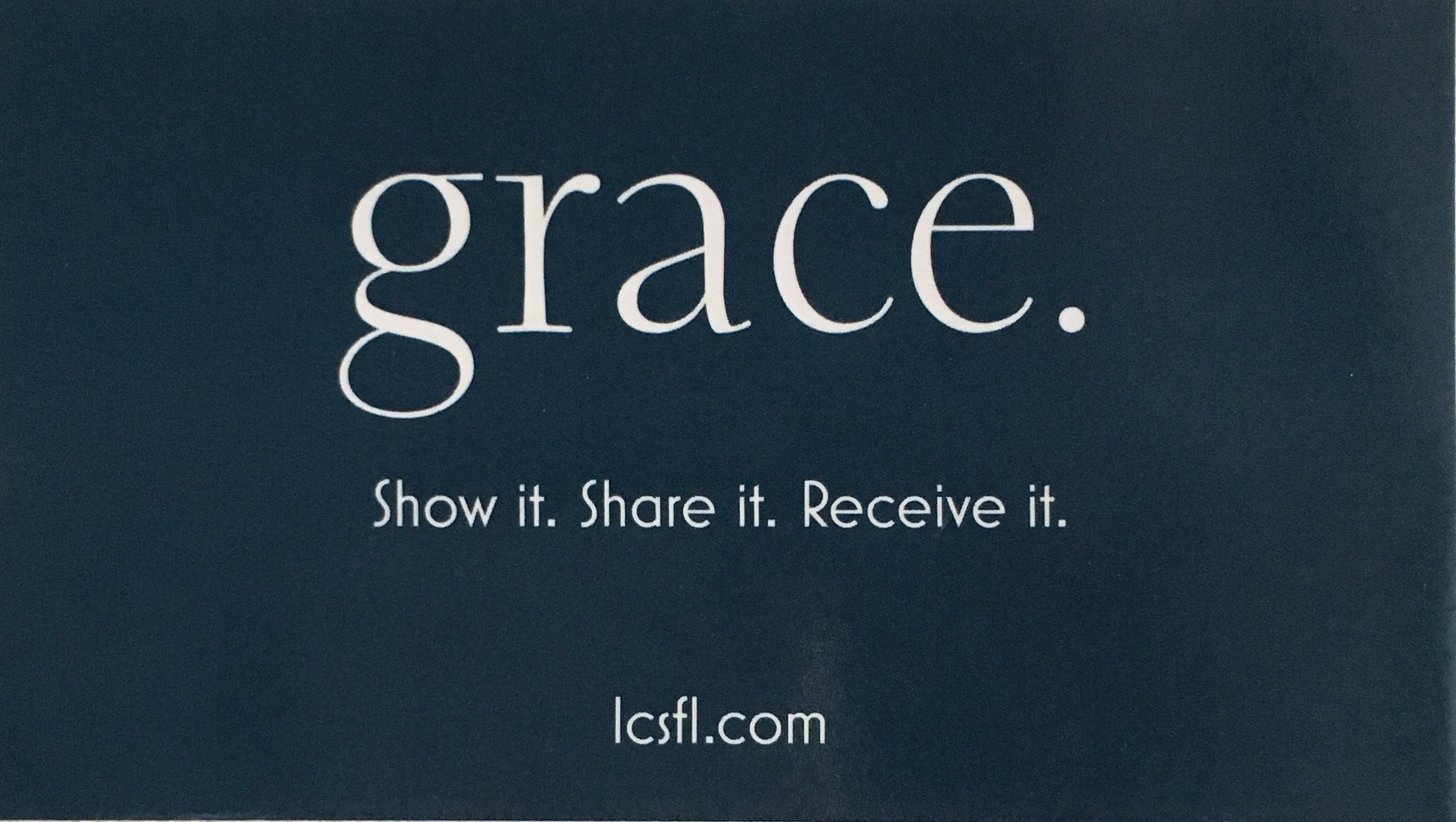 There are moments in life when we walk confidently, feeling the ground solid beneath our feet, secure in every step. Then there are times when we are sinking, when our feet lose their footing and we trip, stumble and fall, not knowing where we'll land. Those times when we are grasping for something secure, something to depend on, something that will jumpstart the slow process of rebuilding are so difficult. Then Grace walks in…
A man, struggling with the end of his marriage and feeling defeated and emotionally exhausted, causally mentions to a friend that he could use some support while he gets ready for his next court hearing. He confides to his friend he is unsure what do to next and that he's having a hard time functioning day-to-day. That's when Grace walks in. His friend hands him a card with a phone number and encourages him to call. When he asks his friend about the cost of seeing a counselor, his friend simply responds, "Others give, so you can receive the help you need. When you are able, give so others can find grace too." As the man makes the call to LCS and asks for the support he needs, he gives thanks for the grace shown to him.
A teacher committed to the work that she does in her classroom day in and day out, suddenly gets the news that her school will be closing. In an instant, she is informed that she will not have a job, her classroom will be repurposed, her students (including her own) will have to find a new school to attend. She quickly goes from planning her next math lesson to getting her resume ready and brushing up on her interview skills. She is fearful about her future, her income, and her family's ability to cope with the transition. She is reluctant to reach out for counseling because of the expense. That's when Grace walks in. Because of the generosity of others who give to our Give by Grace fund, she is able to get a grant to help with the cost of her counseling, and she can find solid ground again and begin building a new future for herself and her family.
Clients who feel like they are sinking or standing in quicksand walk through our doors every day. Grace walks in right alongside them. The grace that God shows us each day that we walk on this earth is the same grace that we lead with at LCS.
Will you partner with us in sharing and showing this grace to our clients, our community and all those in need?
You can walk with Grace in three ways:
Share it: Share this grace by passing out our "Grace Card" to those that are hurting or in need.
Give it: Give to our Give By Grace Fund and help assist those who are struggling.
Receive it: Receive grace from us by reaching out for support when you are ready.
Please visit   https://lcsfl.com/how-to-help/  to learn more about our Grace Card and Give by Grace Fund.