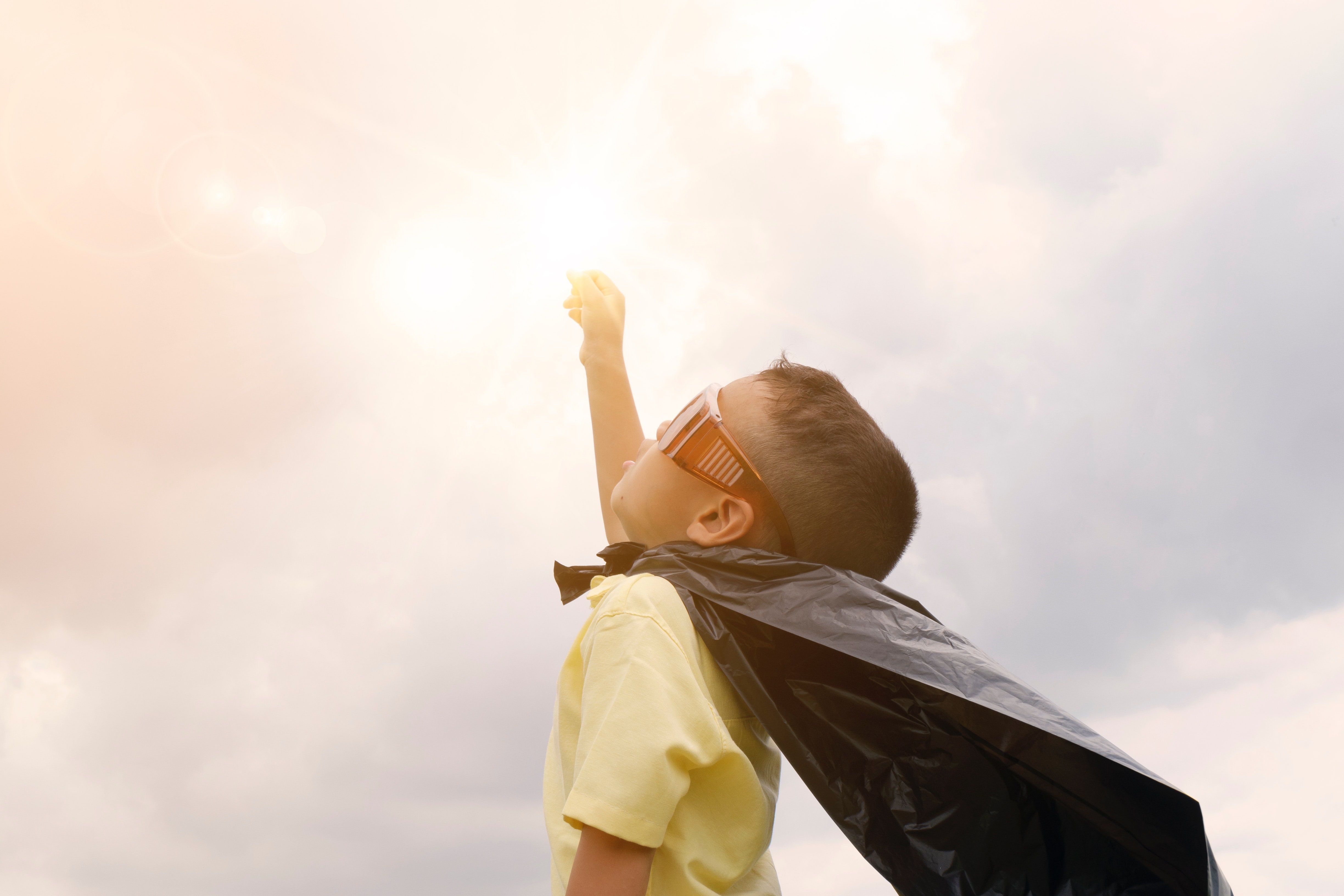 The other day I came across a picture, you know one of those Facebook memories from years ago. This picture popped up of two of my children when they were young - my third child wasn't even born yet. It was a time when my kids would run around the house and ask me to tie blankets around their neck so they could have their very own capes. They wanted, longed for super powers that would make them superheroes. They believed that those capes would make them fly through our living room, into the kitchen and onto the dining room tables. What sweet dreams of little children!
Do you remember the days when you wanted to be a superhero? When you believed, deep in your soul, that you could change the world? That you could help people? As children, we believe that we need to be a superhero to make a difference, to have some life-saving ability -  but that's not really true. In today's real world, there are so many opportunities to be a superhero… so many different ways to put your cape on and make a difference.
We're looking for heroes at LCS - people who want to make a difference in the lives of others, who want to impact people in a way that truly changes their stories. There are so many stories that walk through our door every single day. These stories can be heartbreaking, overwhelming, devastating. You can help us change some of these stories. All too often people who need mental health services cannot afford it. Counseling costs can be astronomical, and many don't have mental health insurance to cover their sessions. Will you join our fight and be a superhero?
We're looking for 30 new donors to give a monthly gift of $35/month to help change someone's story. LCS is one of the only organizations across Central Florida (and expanding into other areas of Florida) that offers a sliding scale fee, which makes counseling affordable to everyone. Your $35/month will help support those who cannot afford the services they need.
Be a superhero this year and partner with us to change lives. We'll even send you your very own Cape! 
Please make a donation at  https://lcsfl.com/how-to-help/