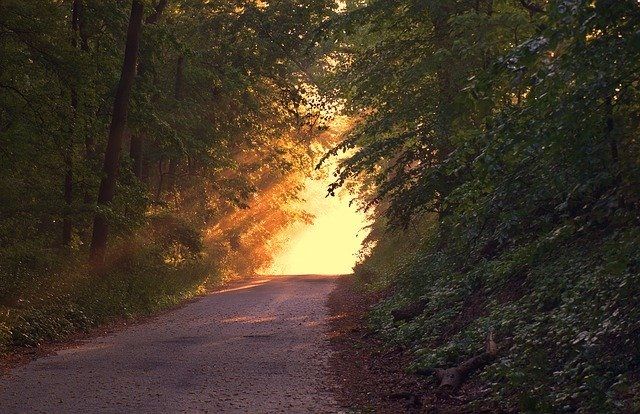 I read an article recently about fear being contagious and that fear was normal and natural to experience during times like this. The article also suggested that fear can be helpful because it leads us to face our fears, which leads to the suggestion that fear is something to work through - what's in our control and what is not.  As I contemplated this blog while mowing my yard over the weekend, the song "Fear Is A Liar" appeared on my playlist, and the lyrics suggested that fear "will take your breath away, stop you in your steps, rob your rest, and steal your happiness, cause fear he is a liar."
In the Christian tradition and faith, this week is referred to as Holy Week because the events of this week lead to our Savior's cross and empty tomb, the pinnacle of God's acts of love and salvation for us, His people. For Jesus' followers, I'm sure this week was filled with much fear as they heard Him talk about what was to come, and then they saw it all come true. Life as they had known it was changing, and it would never be the same. I'm sure the events were horrifying and took their breath away, robbing them of their happiness and of many of life's normal patterns. The empty tomb was new and confusing for them. That's why Jesus came to them and led with the words, "Fear not..." and "Peace be with you…" because it was normal and natural for them to respond to all that had happened with fear.
We are being told that the next 4-6 weeks are going to be horrifying and sad beyond belief, as the curve of the Coronavirus pandemic reaches its peak. The curve and the numbers they talk about every day are real people, people many of you may know. Loss is hard to handle, and it's frightening as it touches us and those we know and love personally. We may also be fearful about job losses and cuts to our income. There is so much that is out of our control right now, and it is not clear when it will stabilize. It's not certain what our future will look like or when it will arrive.
For me, Holy Week and Easter gives me forgiveness, life, and hope beyond this world, and I have learned that Good Friday followed by Easter provides me a pattern regarding life that I can know and depend on. Whatever your spiritual beliefs might be, you can know that good follows bad, endings lead to new beginnings.  If you reflect on your life up to now, you will probably see that there were times when you didn't know what your new beginning was going to look like, but you still made it through.
At LCS this month, we are emphasizing Comeback Stories. We can actually grow through struggle and come back stronger. What is your Comeback Story? How have you come back stronger than before?
I pray the Spirit of God will lead, guide and sustain you in that hope and peace through these times.
"May the God of hope fill you with all joy and peace as you trust in him, so that you may overflow with hope by the power of the Holy Spirit." Romans 15:13