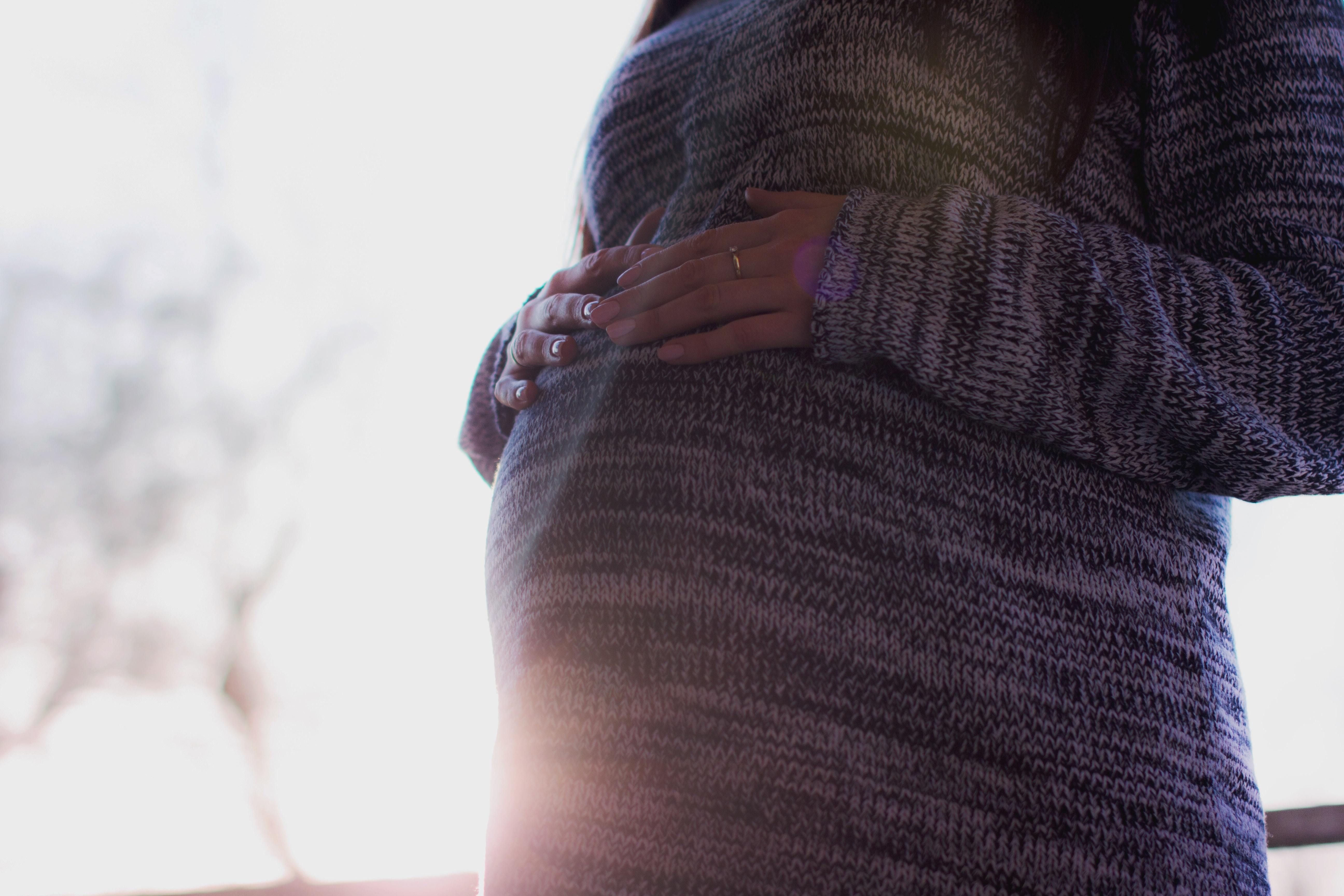 Each year at Christmas I remember the feeling of being pregnant with my February baby, and the mixture of anticipation, calm, nervous energy, and questions of that time period.  During Advent, I remember those feelings so strongly and how much they remind me of Mary's journey.  Traveling while almost ready to give birth, learning about her new husband, wondering what changes lay ahead, reflecting on God's creation during the long journey, and likely reassuring herself with the promises of the angels.  I'm always struck by Mary's willingness to take on this journey as God had willed it, despite considerable worries.  Maybe it was youth and naivety, maybe it was wisdom, maybe it was God's peace that led her.  I hope to be open to God's plans for me and to listen and obey as obediently as Mary.
The words of Luke 2:19 run deep with me: "But Mary treasured up all these things and pondered them in her heart."  I find solace and wonder in the vision of Mary sharing her child with others who are spreading the word about Him across the land.  In every role I find myself in, and in all of my journeys, I find this to be a great reminder.  Treasure and ponder.  Move with your heart. Take a moment.  Watch what God is doing.  Take it all in.  
The hustle and bustle of this season often takes over for me, but, as often as I can, I work to take time to treasure and ponder… maybe more so in 2020 than other years.  As you move through Advent, what are you pondering?  What do you treasure?  What are you storing in your heart?  May 2021 bring journeys that give you a chance to treasure and ponder, a time of gratitude and growth, and the birth of a new chapter in your story.