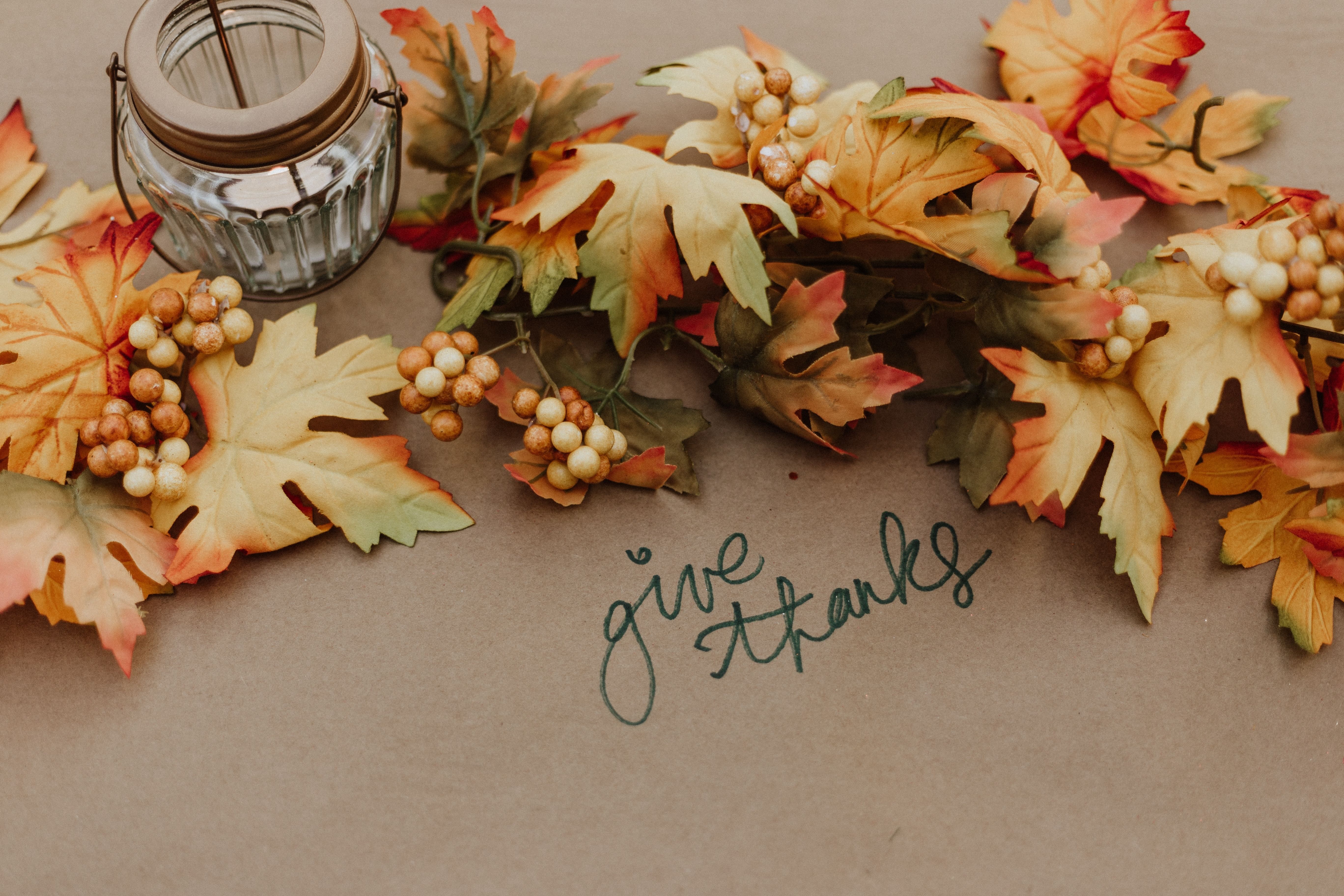 What was the reason for the first national Thanksgiving Day?
Americans traditionally recognize the "first" Thanksgiving as having taken place at Plymouth colony in the autumn of 1621. The Separatist Puritan settlers of Plymouth, known as Pilgrims, held a feast after their first harvest as a way of thanking God for their blessings. They remembered want the past year had been like and they thanked God for His active presence through it all.
As part of my morning meditation/reflection time I have been reading through the Psalms. I've noticed a pattern in many Psalms. First, there are expressions of despair, fear, questions of God's presence and then assurance and gratefulness for God's presence, love, wisdom, forgiveness and hope. We have days where we feel or see only despair, fear, questions and loneliness. Maybe we also have days where we feel God's presence, love, wisdom and hope. And then something takes us back to the despair, fear, and wonder for God's presence.
I see that expressed in Psalm 30
I will exalt you, O LORD, for you lifted me out of the depths and did not let my enemies gloat over me.
O LORD my God, I called to you for help and you healed me.
O LORD, you brought me up from the grave; you spared me from going down into the pit.
Sing to the LORD, you saints of his; praise his holy name.
For his anger lasts only a moment, but his favor lasts a lifetime; weeping may remain for a night, but rejoicing comes in the morning.
When I felt secure, I said, "I will never be shaken."
O LORD, when you favored me, you made my mountain stand firm; but when you hid your face, I was dismayed.
To you, O LORD, I called; to the Lord I cried for mercy:
"What gain is there in my destruction, in my going down into the pit? Will the dust praise you? Will it proclaim your faithfulness?
Hear, O LORD, and be merciful to me; O LORD, be my help."
You turned my wailing into dancing; you removed my sackcloth and clothed me with joy, that my heart may sing to you and not be silent.
O LORD my God, I will give you thanks forever.
As the first Pilgrims found their way through a year of many struggles - external and internal - we too often wander in what seems like a new land of enemies and pits, anger and weeping, destruction and dust. And then we are led to see God lift us out of the depths, feel His favor, experience mornings of rejoicing and don clothes of joyful singing. When it feels like the only realities of life are struggles, the Spirit of God allows us to see the real reality of life that also includes God's presence, peace and power in the midst of the struggles. We know that as Jesus lives we live too. The writer Ann Voskamp observed "The heights of our joy is dependent on the depth of our gratitude."
In our times of Thanksgiving this week and the weeks to come may we find the peace and joy expressed by the psalmist "O LORD my God, I will give you thanks forever."