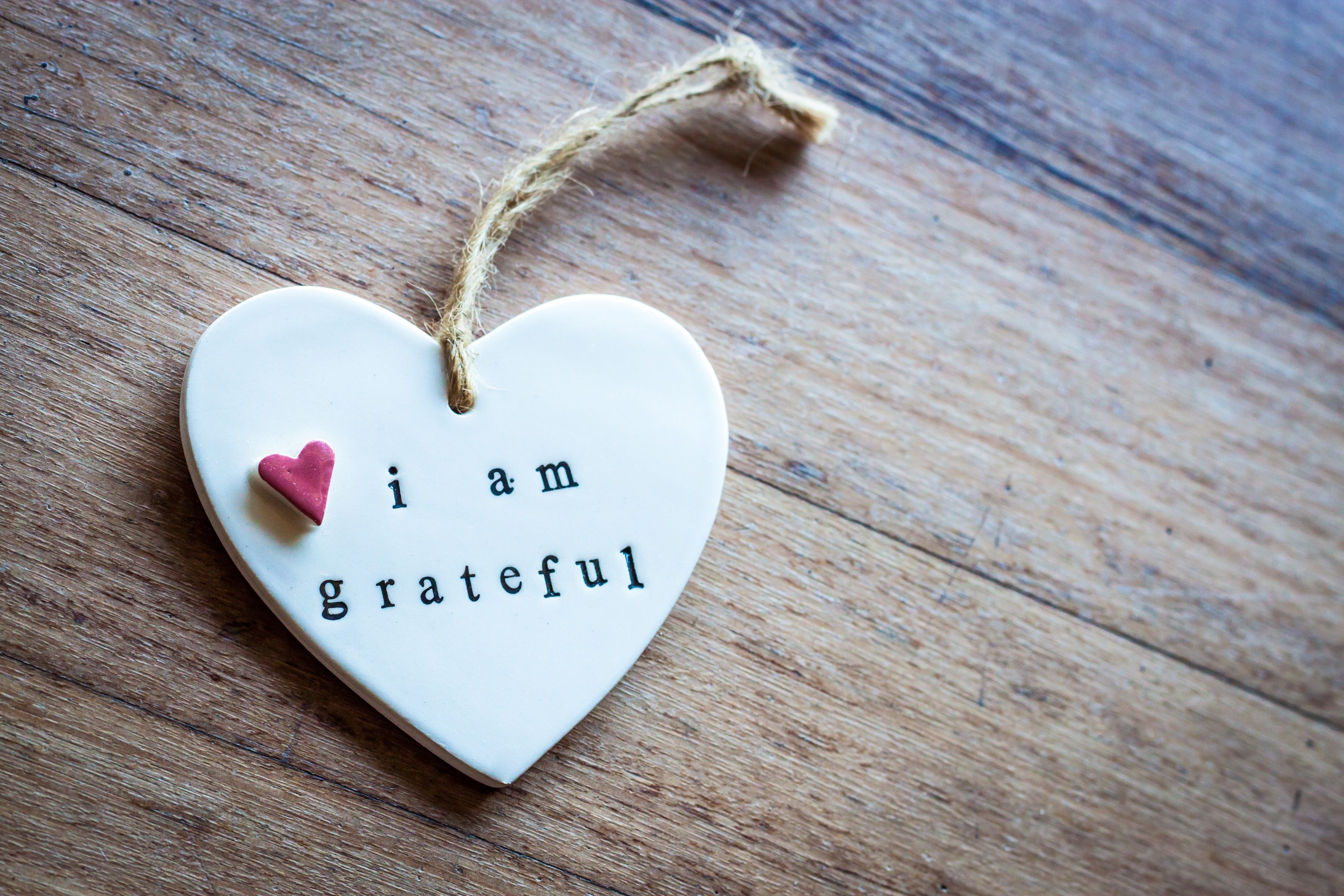 It seems that everyone is obsessed with the idea of gratitude lately. This is probably because you can practice it anywhere, anytime and because there has been a lot of research published on how it can lead to peace of mind, happiness, more satisfying personal relationships, reduced pain from chronic illnesses, better sleep, more energy. Sounds great doesn't it? Who doesn't want all that? Sounds really easy too, right?
I recently heard practicing gratitude compared to eating broccoli. It's good for us, but only IF we eat it regularly. That resonated with me as a therapist. I see firsthand the benefits of practicing gratitude daily, the positive impact it can have. However, much like eating broccoli, you have to be intentional about it. As soon as life gets stressful, you can't abandon the broccoli for ice cream or a bag of chips. The same goes for practicing gratitude.
It can be difficult to remember what we are grateful for when life becomes chaotic, when it's Back to School time and you have a million things to do or when life-changing events like a losing someone close to you or starting a new job or growing your family occur. This is when you have to get very intentional.
If any of this hits home, I have good news! Practicing gratitude in the chaos IS possible.  Three tips that helped others (and me) to create a habit of gratitude:
#1 – Make gratitude part of your daily routine - Be consistent! Create a specific time and space for gratitude, whether during your morning or nightly routine. For my planners out there, pencil it into your schedule. For my families, make it a family habit. One of the best times to practice is with the family - during dinner, in the car, or anytime that you're together. When your family is eating dinner, start a conversation where everyone goes around and shares their favorite part of the day. Making gratitude part of your day is essential to making it a habit.
#2 - Make it fun! Take a daily gratitude photo and post it on social media or share it with others in some way. A mentor of mine created a goal to do 10 years' worth of daily gratitude photos. She recently met her goal and was so happy that she did because now she is an empty nester and is able to review those photos and see all those important moments that she created with her children. Others journal it daily in a notebook or planner. Some write it on post-its and hang them up in their offices. This tip is important because the act, the feeling of gratitude is to be a pleasant experience.
#3 - Remember some days are harder than others. Sometimes you just say bless this mess and try to be grateful for the mess that surrounds you. It's not always easy to find something you're grateful for; sometimes being grateful for the mess is the best that we can do. That's okay! That intentionality, recognizing that even the mess is something to be grateful for, is the foundation of the gratitude journey.
I hope that these tips provide you some guidelines to help you create your own gratitude journey so that you too can receive all the benefits and live a happier and more satisfying life.
Brandi